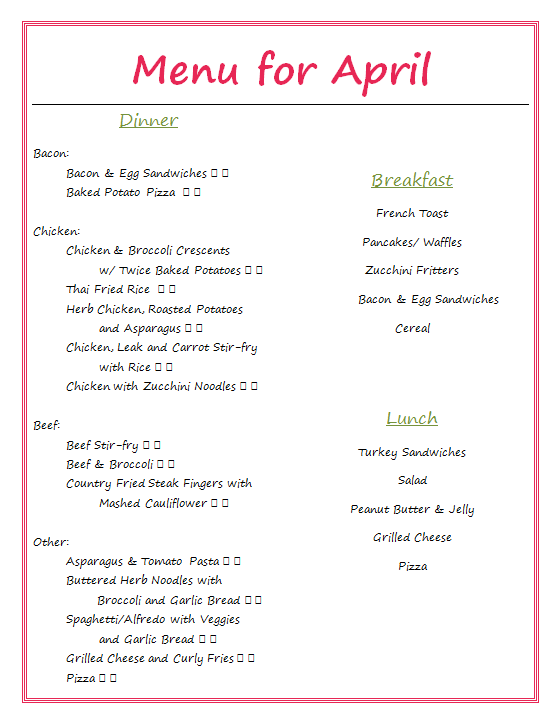 Well, it is a new month - so another menu is created! I didn't make any big changes - we had a bit of a crazy dinner schedule in March! We spent a week eating out (Eric was at work late, so I ate with friends most of the week), I was sick for a few days, and there were quite a few days we just wanted fast and easy (I'm not saying toast was ALL we had but it may have been a staple on a few nights). All this means is I don't really have to change my menu plan since we didn't eat as much of it as originally planned, and I have less shopping to do this month (fingers crossed).
Since there isn't much excitement with the menu I thought I would throw in a quick update for my Spring hutch decorations:
I finally added flowers! I still have a few empty spots to fill, but it is a constant work in progress. I love all the color the flowers added to it.