I am going to keep this post short today. I have been so busy running around, getting donations ready for my second donation drive for Darrington/Oso. After the first drive we did, I was talking to the admin of Buy Nothing Darrington. They were so happy and grateful for everything we gave, but I found out they were still very much in need. At that point The Buy Nothing Project had donated 10,200 lbs of food plus many other items, but it's still going out as fast as it's coming in. Together with two other BN groups we sent a truck full of fresh and non-parishable food, toiletries, books, games, toys, baby things and more.
I'm sorry I photos are so dark! I could not get to the lights, as you can see why.
I spent 4 hours sorting and organizing everything.
The after doesn't look great, but it is all sorted into catagories. It took up half the room!
Here it is all packed and ready to go: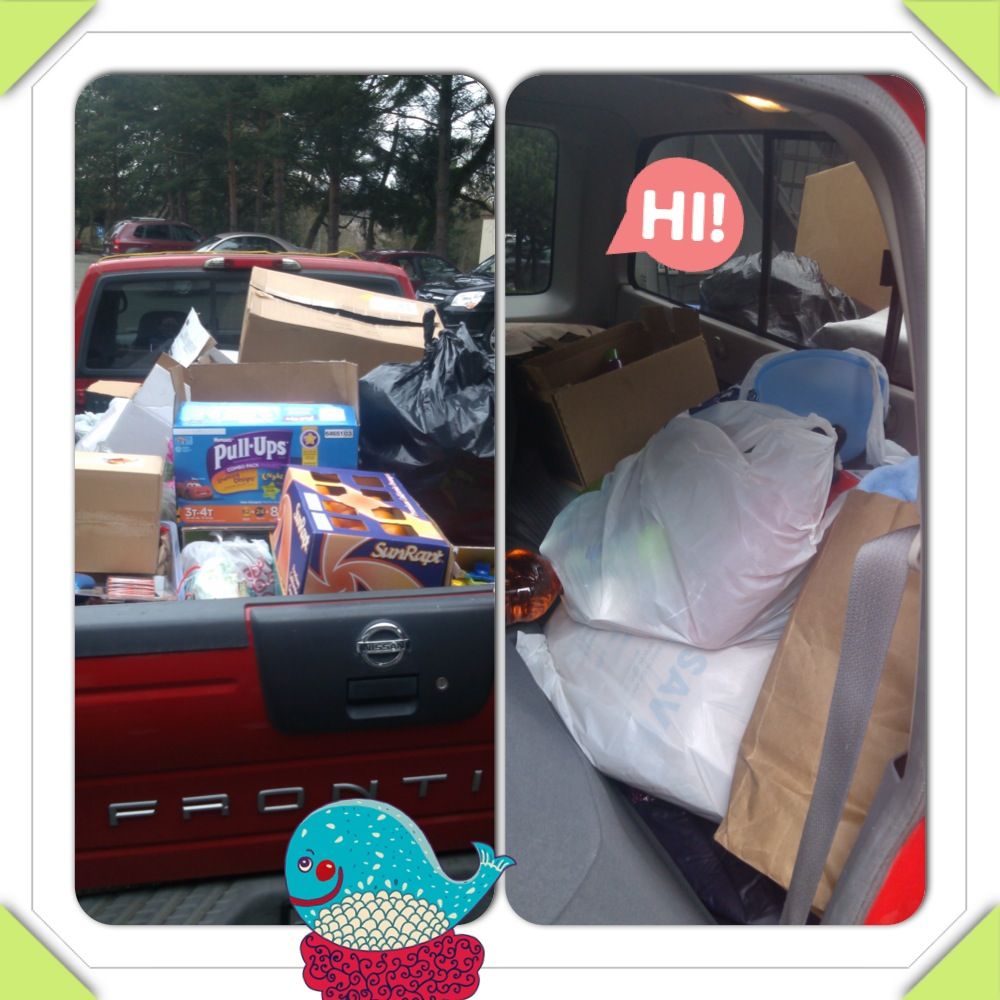 Because I never know when to stop, I won't be stopping here. We are now working on wish lists from the family's of items they need and want.

To be continued.......