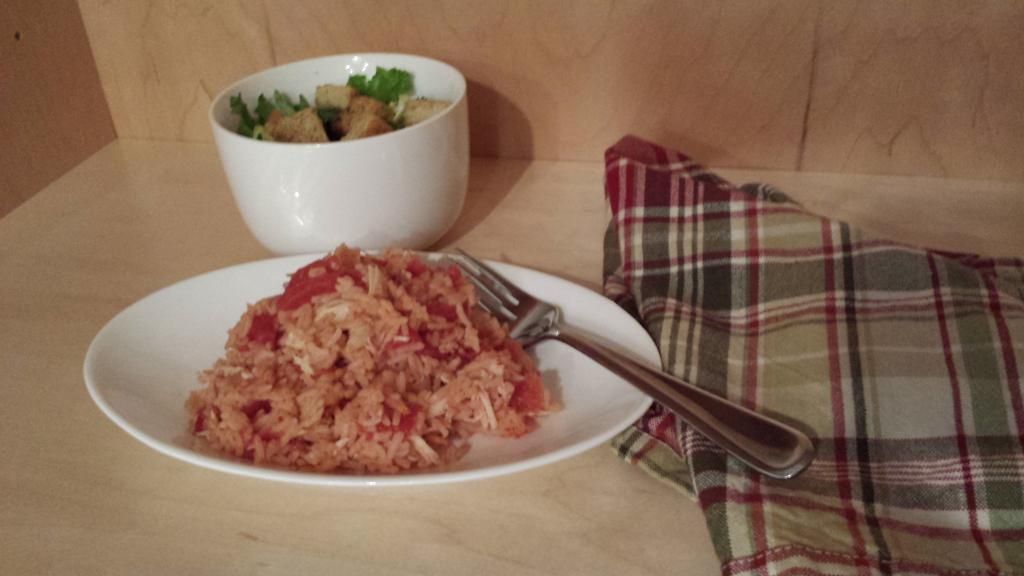 I think I have mentioned before how much Eric likes Spanish Rice (or Red Rice) - and now I have a fast, simple way to make it! I was looking for lunch ideas when I ran across a recipe for Spanish Rice made in a rice cooker from
here
(via Pinterest of course). I just bought a rice cooker, so I was excited to try it out...I would have to say it turned out pretty good! It was slightly bland because I used regular diced tomatoes instead of Rotel tomatoes (and there's no butter), so I plan to add more seasonings in the future - but it is a great base recipe to start from.
1 1/2 cups uncooked white rice
1 1/2 cups chicken broth
1 15oz can of diced tomatoes
Season to taste (garlic, pepper, salt, cumin...whatever you like)
Optional: I also added cooked chicken in larger chunks (they shred down when you stir it)
Just put everything in your rice cooker and mix it together. I set mine to Quick Rice and it is ready in about 30 minutes.
It's so easy, and since it has chicken in it I use it as a quick dinner and lunches for Eric.
Have a great day!
Beth